North Dallas Cigna Dental Insurance Coverage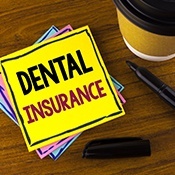 Your North Dallas dentist and dentistry team at Kwon Dental are dedicated to providing affordable dentistry services for every patient we treat. Whatever your oral health care needs, our team is here to make achieving a healthy smile an easy and stress free experience for our patients. One way we take the stress out of your dental care is by handling insurance claims to help you maximize coverage. We are happy to process claims for most PPO benefit plans, and our office is in-network with many providers, including Cigna. If you're covered by a Cigna dental insurance plan, please tell our team when you call to schedule your first appointment in or North Dallas dentistry practice. The Kwon Dental team will gather the necessary information to start maximizing your benefits immediately. If you ever have questions about your dental insurance coverage, please don't hesitate to reach out to our friendly, knowledgeable dentistry team.
Understanding Your Benefit Plan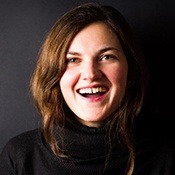 We know that for those people who don't spend a great deal of time reviewing dental insurance policies on a daily basis, benefit plans can sound like little more than a string of technical jargon. The Kwon Dental team will be happy to review your dental policy, answer your questions, and help you to better understand coverage. Some basic terms to help you better understand your policy include:
Premium – the monthly payment you and/or your employer pay to receive dental insurance coverage
Annual maximum – the highest amount of insurance coverage you can receive within any plan year
Maximum treatment cost – the highest price your insurer will cover for a specific dental service
Covered percentage – the part of treatment cost your benefits pay for
Out of pocket percentage – the part of treatment cost you pay for
Tips to Maximize Insurance Coverage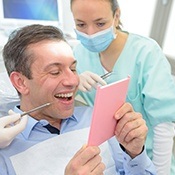 Maximizing your dental insurance coverage is simple – just visit our office every six months for dental checkups and teeth cleanings. These preventive visits are typically covered 80 to 100% by your Cigna benefit plan and keeping up with your biannual appointment reduces your risk for more advanced oral health concerns. Visiting our in-network dental office every six months keeps your smile healthy and minimizes the out of pocket costs of dental care.
Benefits of Visiting an In-Network Dentist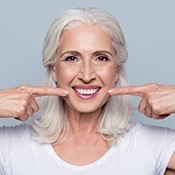 PPO insurance plans, like those policies available from Cigna, do not require that patients visit an in-network dentist to receive coverage. However, if you do choose to visit an in-network dentist, you can expect to experience numerous benefits, including:
In-network dentists agree to your insurer's maximum pricing for covered services. That means you'll only ever need to pay the out of pocket percentage of treatment costs. Out of network dentists can charge higher prices, but you'll need to pay the difference in pricing in addition to your out of pocket costs.
In-network dental offices have a relationship with your insurer that may mean faster turnaround on preapproval requests, more accurate out of pocket cost estimates, and fewer unpleasant financial surprises.
In-network dentists are familiar with your insurer's policies and typical coverage, so they can help you plan your treatment with insurance coverage in mind.