Cosmetic Dental Bonding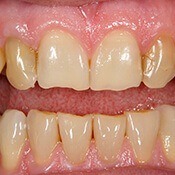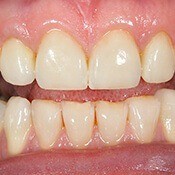 Using the same high quality, tooth-colored composite resin used to repair cavities or minor dental damage, we can also improve the appearance of patients' smiles. This cosmetic treatment is often referred to as dental bonding or simply bonding. It is a fast, effective, affordable option for many patients who would like to improve the appearance of their smiles in just one visit. Before we begin treatment, the composite resin is shaded to perfectly match the natural dental structures. If you're interested in finding out how cosmetic dental bonding can transform your smile, contact us to schedule an appointment today.
The Bonding Procedure
We may numb the area to be treated, but in many cases, patients don't need even local anesthesia to undergo dental bonding in complete comfort. Then, we place a small amount of acidic, etching solution. This etching material creates indentations and grooves in the tooth's surface, making a stronger bond between the tooth and restoration. Then, we apply a layer of composite resin, which is molded in place onto the prepared tooth, and we use a curing light to harden the bonding material into position.