Laser Dentistry – Dallas, TX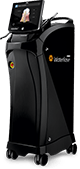 For the most advanced and comfortable dental care, it's hard to beat laser dentistry with WaterLase. This is a patented technology that uses focused light energy and a forced stream of water to provide a comfortable yet precise treatment. Dr. Kwon uses WaterLase for a number of procedures and the benefits include:
Faster healing with less trauma to teeth and gum tissue
Minimal anesthetic for most procedures
The ability to combine several treatments in one appointment
A more comfortable and relaxed dental experience for the patient
How Does WaterLase Work?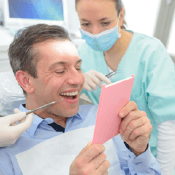 WaterLase combines laser energy with a spray of water. Unlike with a dental drill, there is no heat, vibration or pressure. In fact, no anesthetic may be needed in some cases, or at least the amount used is reduced. This means that an injection may not be necessary, and who doesn't want dentistry without a needle?
Moreover, some of the procedures that Dr. Kwon can perform with WaterLase used to mean a trip to a specialist. Therefore, WaterLase can also save you time and money.
Laser dentistry is also precise. When removing decay from your tooth, for example, the precision of the laser preserves more of the healthy parts of your tooth and avoids micro-fractures, which can occur from the friction of a drill. Preserving more tooth structure leaves you with a stronger tooth, so you may be able to avoid further treatment in the future.
What Can WaterLase Do?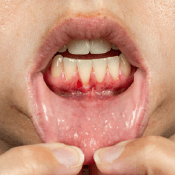 Dr. Kwon uses WaterLase to:
Improve the appearance of your smile. With laser dentistry, Dr. Kwon can remove excess gum tissue so your gummy smile is improved and your front teeth have a more natural and proportional size.
Remove oral growth. WaterLase quickly and safely removes growths include papilla, fibromas and gum tissue covering teeth that have not erupted.
Treat Tongue-Tie. For a baby or young child that is tongue-tied, laser dentistry severs the tight connection, thereby allowing the tongue to move more freely.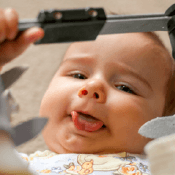 Treat Gum Disease. WaterLase is often used in periodontal care. The laser dentistry can remove debris and bacteria between teeth and along the gum line. With WaterLase, there is also less bleeding, swelling and pain after treatment.