Dental Implant Frequently Asked Questions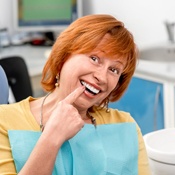 If you're considering dental implant supported tooth replacement, the Kwon Dental team wants you to take as much time as you need to consider all the factors involved before you move forward with treatment. On this page, you'll find answers to some of the questions we hear most often about the dental implant process. If you don't see your question here, please don't hesitate to contact our Dallas dentist and dentistry team. We're here to help whenever you need us.
What are dental implants made of?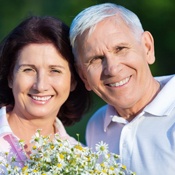 We can craft dental implants from a variety of materials, but we will likely recommend titanium. This material is proven to successfully fuse with gum and bone tissues.
How do Dental Implants Work?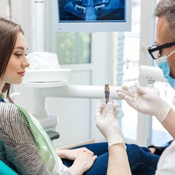 Dental implants are titanium posts inserted into the gum line. Once in place, the implant fuses with the jawbone and gum tissue to mimic the natural function of tooth roots. This provides support for the replacement teeth, and the implant post stimulates the jawbone to maintain bone density.
Am I a Candidate for Dental Implants?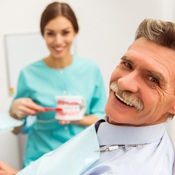 Patients need to be reasonably healthy in order to safely receive a dental implant. You should also have adequate jawbone density and gum tissue volume. In most cases, we can work with you and your medical doctors to create a plan to ensure successful implant placement. If we're not able to recommend dental implant supported tooth replacement, we'll work with you to create a traditional tooth replacement plan using fixed bridges or dentures.
How are Dental Implants Placed?
Dental implants are surgically placed. We use our 3D cone beam scanner to precisely plan the safe placement of your implant posts. When you visit us for your surgical treatment, we make a small incision in the gum tissue and place the implant post. Once in place, we attach a protective cap to the implant. For three to six months, you'll need to allow the implant to fuse with the underlying bone and gum tissue. Then, you'll return to our office where we'll attach your replacement tooth.
How Long do Dental Implants Last?
Once in position, your dental implant can stay in place for two or more decades without a need for repair or replacement. In fact, most patients keep their dental implant supported tooth replacement for the rest of their lives.
Do I Need to Change my Oral Hygiene Routine?
For the most part, you can continue your regular oral hygiene routine. You may want to switch to a less abrasive toothpaste or softer toothbrush to avoid unnecessary wear. For the first few years following dental implant placement, we may recommend you visit our team more often for professional cleanings and dental checkups. This allows us to keep an eye on your implant posts to ensure they remain firmly in place.
Will My Dental Implant Fail?
Dental implants have a 95% success rate. As long as patients follow their post-operative care instructions, the risk for a failed implant is very low.
Does Insurance Cover Dental Implants?
In most cases, your dental insurance plan will not cover the cost of dental implants or their placement. However, the majority of providers do offer coverage for other parts of the treatment. For instance, preparatory procedures like tooth extractions usually receive some insurance coverage. Your tooth replacement prosthetic and sedation dentistry services may also be covered by your insurance plan.