United Healthcare Dental Insurance Dentist – Dallas, Texas
United Healthcare Dental Benefits for Affordable Dentistry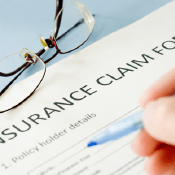 At Kwon Dental, we know the importance of providing affordable dental services. Cost is the leading reason given by patients for skipping dental appointments. We don't want finances to prevent our Dallas dental patients from receiving the dentistry services they need to keep the smiles on their faces. Processing dental insurance claims is one way we ensure that dentistry is affordable for our Dallas families. We are also in-network with many insurers, including Untied Healthcare. When you call to schedule an appointment at Kwon Dental, one of our team members will be happy to answer your questions about dental insurance benefits. We may need to take down some information about your policy, so we can start maximizing your coverage from the very first appointment.
United Healthcare Dental Coverage & Availability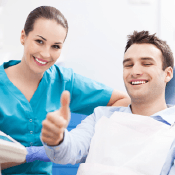 Every United Healthcare plan is different, but all policies are basically set up the same way. You'll pay a monthly plan premium. In exchange, the insurer will cover a percentage of the cost of necessary preventive and restorative dental care. Like our team, United Healthcare plans emphasize preventive care. In most cases, you'll receive 100% coverage for your six month dental exams and teeth cleaning appointments. Minor restoration services like tooth-colored fillings are usually covered 70 to 80% by your benefit plan, and more advanced procedures like dental crowns receive between 50 and 70% coverage. Other treatments like mouthguards, sedation dentistry, and orthodontics may receive some coverage, but we'll need to review your specific policy in order to provide an estimate for the out of pocket costs of dental care.
Because our office is an in-network provider for United Healthcare, you can feel completely confident that you'll have the lowest out of pocket costs for covered services in our dental office. As an in-network dentist, we have agreed to charge fees that fall within the insurer's maximum covered treatment costs. That means you don't need to worry about paying any difference in pricing between our dental service fees and those set by United Healthcare. We also have an established relationship with the insurer and we're familiar with the policies available, so you know our knowledgeable team can provide accurate cost estimates and maximized benefits.
Tips to Maximize Insurance Coverage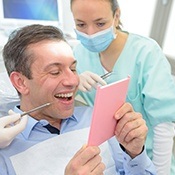 If you need help understanding your United Healthcare policy, we encourage you to give the Kwon Dental team a call. When you reach out to us with questions about dental insurance, you'll want to talk to Soobin. She is our business manager and one of our skilled dental assistants. Soobin loves talking to patients and helping them with all of their dental insurance and financing needs. She'll be happy to answer your questions, review your policy, and partner with you to make the most of your dental insurance policy.