Delta Dental Dentist in Dallas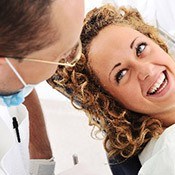 The American Dental Association recommends that everyone over the age of two visits their dentist twice a year for a cleaning and checkup. Unfortunately, it is estimated that one-third of adults do not schedule an appointment every year. While there many reasons for delaying care, it is often due to the fear of costs for treatments. Often, those who are insured skip their routine visits because they do not understand how their benefits work. As a result, their policy goes unused while their oral health is placed at risk. As your Delta Dental dentist in Dallas, we do not want to see you place your care on hold. We will help you maximize the value of your policy to reduce any out-of-pocket expenses.
Benefit from an In-Network Dentist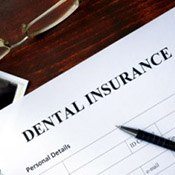 Delta Dental is the nation's leading dental insurance company, offering coverage in all 50 states. It provides cost-effective dental insurance to allow you to receive superior services. To make the most of your policy, it is often recommended that you choose an in-network dentist, like Kwon Dental.
As an in-network provider, we have pre-negotiated rates with Delta Dental to reduce the cost of services. This provides you with a large savings opportunity when getting the care you need for preventive and restorative services.
While it is often best to choose one who is in-network, you still have the freedom to visit one who is not. When choosing an out-of-network dentist, you can still use your insurance policy; however, you will have to pay the difference between what your plan covers and what our office charges for services.
No matter if you are in-network or not, we will help you maximize the value of your policy to keep the cost of care affordable.
Maximize Your Dental Policy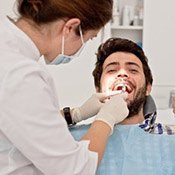 Every month, you pay your insurance premiums to get the care you need for healthy teeth and gums. After paying your deductible, Delta Dental will begin to cover their responsible portion for necessary treatments, like dental cleanings and checkups. Depending on your specific policy, you can schedule these appointments for little to no out-of-pocket costs.
In addition to preventive care, your policy will also give you a yearly allowance to use toward restorative services. While your allowable amount will vary depending on your policy, your insurance can pay for as much as 80% of the cost for common treatments, like dental fillings, root canals, and tooth extractions. In some cases, you may even be able to use your benefits to pay for elective procedures or orthodontics.
Benefit from Affordable Care
At Kwon Dental, we never want to see you place your oral health on hold due to concerns about the cost of treatments. We will help you maximize the value of your policy while working on your behalf with the insurance company to file the necessary claims and paperwork to reduce your out-of-pocket expenses.
If it has been more than 6 months since your last dental visit, it is time to contact our office to schedule an appointment.