Frenectomy – Dallas, TX
Resolve Lip or Tongue Tie with a Laser
Tongue tie (ankyloglossia) is a condition seen in roughly 4-11% of newborns. It results when the frenulum is too short, which is the piece of tissue connecting the tongue to the floor of the mouth or the lips to the gums. When it is not long enough, it can restrict movements of the lips or tongue. This can lead to several complications, such as eating problems and poor dental development. It is often best to have it corrected early using a procedure called a frenectomy, but it is never too late. Whether you or your child suffer from tongue tie, Dr. Kwon can help.
What are the Symptoms of a Tongue Tie?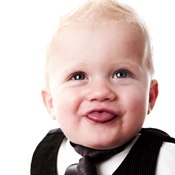 Typically, tongue tie occurs more often in boys than girls, and there also appears to be a genetic connection; however, it can happen to anyone. A tongue or lip tie is present at birth, but it may not be noticed until several days later. Usually, it is found as a result of eating difficulties, such as poor nursing latch or painful breastfeeding. If it is not resolved during the first few months of life, it can lead to several issues, such as:
Speech delays
Sleep disordered breathing
Improper swallowing
Restricted tongue movement
Difficulty chewing age appropriate foods
Dental problems
Pain in jaws
Protrusion of lower jaw
How is Tongue Tie Treated?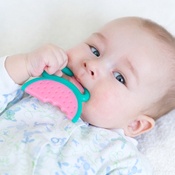 A simple procedure called a frenectomy is used to enhance the mobility of the tongue or lip. Traditionally, a scalpel is used to cut the tissue. Although it is effective, there is now another option using a laser.
How Can a Laser Help?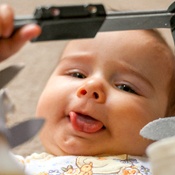 A laser is a less invasive option than a scalpel that causes minimal discomfort. In fact, some children do not even notice the procedure is being performed. The highly concentrated beam of light energy precisely targets the treatment area. It sterilizes and cauterizes while it cuts, minimizing the risk of infection and bleeding. This also aids the recovery process.
Are Frenectomies Only for Babies?
If you or your child have a lip or tongue tie, there is never an age limit to having it corrected. After an initial consultation, Dr. Kwon creates the customized treatment plan needed to separate the tissue.
What is the Recovery Like?
After the procedure, patients often do not require any pain medications. When performed on an infant, you may notice they are irritable or fatigued, but they will be back to their normal personality within a couple of days. It will take your child some time to adjust to having their lips or tongue freed. Over time, they will develop improved muscle function.
During the recovery process, you may see a yellow diamond appearance for about a week as the tissue heals. It is important to stretch and massage the wound to maintain this shape to prevent the tissue from reattaching.
Schedule Your Consultation Today!
If you or your child suffer from a lip or tongue tie, Kwon Dental can help. Contact our office today to schedule a consultation for a frenectomy.