MetLife Dentist in North Dallas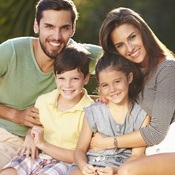 At Kwon Dental, we want you to smile about the health and appearance of your teeth and about the exceptional service you receive before, during and after your appointment. This includes helping you afford the oral health care your family needs. That's why we work with several dental insurance carriers, including MetLife. As your MetLife dentist in North Dallas, Dr. Kwon and his staff are happy to offer covered preventive and restorative dentistry procedures.
MetLife In-Network Dentist in North Dallas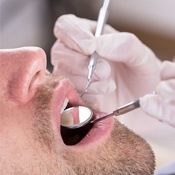 Kwon Dental is an in-network provider with MetLife Dental Insurance. This means that Dr. Kwon has agreed to accept MetLife's pre-set fees for covered services. Other dentists in the area may charge between 15 to 45 percent more for comparable procedures. But by seeing an in-network MetLife dentist, you pay nothing more than the specified amount once you've satisfied your deductible and made the copayment.
Of course, you have the right to choose a dentist that is not in-network. In that case, you'll have to pay the difference between what your plan covers and what that dentist charges. But whether Dr. Kwon is in-network on your plan or out-of-network, our office will always work to maximize your benefits in order to keep down the cost of family dental care.
Dental Plans from MetLife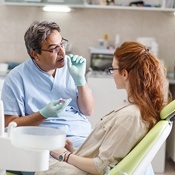 MetLife Insurance offers a few different dental insurance plans including:
MetLife PDP
PDP Plus
MetLife Take Along Dental
We're quite accustomed to working with MetLife's plan, so we know how to make sure you receive all of the benefits you're entitled to. As an in-network provider, our front office staff will be glad to file all of your claim forms. We'll also verify your benefits and let you know in advance what your out-of-pocket cost will be for a specific service.
More Information about Dental Insurance
Keep in mind that dental insurance benefits expire at the end of a calendar year. So in order to reap the full value of your plan, you and your family should be sure to schedule regular dental cleanings and exams in a timely manner. Any benefits you leave behind do not carry over to the following year and are simply lost.
Just like Dr. Kwon, your MetLife dental insurance is committed to helping you and your family has healthy and beautiful smiles. If you need to schedule an appointment, or if you have any questions about your MetLife plan, contact Kwon Dental today.