Meet Your Dallas Dentist
Hodong Kwon, DDS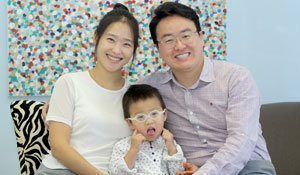 Dr. Kwon has always wanted to spend his life improving the condition of oral health for others. He believes all patients' teeth are important, and the proper care you give them is a great investment into their healthy future. Dr. Kwon believes that the best dental care for a patient comes from paying close attention to what is desired by the patient and then, taking time to partner with them to come up with a treatment plan that will satisfy their desires without compromising values or ethics in the delivery of care. He also believes that nothing can be more important than educating the patient about the process, procedures, outcomes, and long-term effects of patients' decisions.
Dr. Hodong Kwon is a graduate of the State University of New York at Buffalo School of Dental Medicine, where he received his doctor of dental surgery. Upon graduating, Dr. Kwon received the Robert B. Levine award. He further completed his Advanced Education in General Dentistry residency at the same university where he was also able to further pursue training in cosmetic and implant dentistry. In 2017, Dr. Kwon received his Sleep Apnea certification from UCLA. In addition, Dr. Kwon has completed the Invisalign certification program for orthodontics.
Dr. Kwon's professional affiliation includes:
American Dental Association
Academy of General Dentistry
American Academy of Implant Dentistry
Dallas County Dental Society
Texas Dental Association
Texas Academy of General Dentistry
Dr. Kwon is married to Irene, and they have two boys, Ian and Ethan. Ethan was welcomed to the world in August! Outside of the office, Dr. Kwon enjoys skiing and scuba diving.
More to Explore