December 20, 2016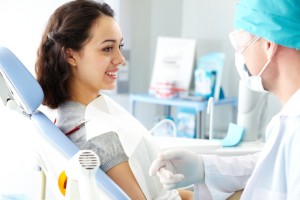 Your dentist in Northwest Dallas, Dr. Hodong Kwon, welcomes you to our new blog. At Kwon Dental, we believe the health of your teeth is important to invest in your well-being. We strive to develop and maintain healthy smiles through patient education and comprehensive dental care. With our new blog, we will provide valuable information to promote superior oral health. No matter if you need preventive care or dental implants in Northwest Dallas, Kwon Dental has the complete dental services you need for a lifelong beautiful, confident smile.

Meet Your Dentist
Dr. Kwon received his doctorate of dental surgery from the State University of New York at Buffalo School of Dental Medicine. After graduating, he continued his training with an Advanced Education in General Dentistry residency. Through his extensive training, he holds the knowledge and experience needed to offer advanced services, such as cosmetic and implant dentistry.  In addition, he is certified to offer Invisalign—the most preferred orthodontic treatment.
Comprehensive Dental Care
His commitment to dental excellence has lead him to become a member of many professional affiliations, including the American Dental Association, American Academy of Implant Dentistry, and the Texas Dental Association. Through his passion for dentistry and vast clinical and academic success, he provides patients with an array of comprehensive dental services.
Preventive Care: Kwon Dental offers the services you need to protect your smile. With regular checkups and cleanings, we will work together to promote lifelong oral health.
Restorative Dentistry: Even with the best oral care, your teeth may become damaged. Dr. Kwon offers extensive restorative procedures, including root canals and dental fillings.
Cosmetic Dentistry: To ensure your smile looks its very best, Dr. Kwon specializes in cosmetic dentistry. No matter if you need teeth whitening or porcelain veneers, Dr. Kwon will transform your smile.
Dental Prosthetics: Tooth loss significantly impacts your oral health and quality of life. Dr. Kwon offers an array of dental prosthetics to replace missing teeth, including dentures, a crown and bridge, and dental implants.
Adult Orthodontics: If is never too late to straighten your smile with orthodontics. As a certified Invisalign provider, Dr. Kwon offers the discreet orthodontic treatment you need for a beautiful smile with Invisalign or Clear Connect.
Dental Implants: Replace missing teeth with a lifelong solution using dental implants. No matter if you are missing one tooth or all your teeth, Dr. Kwon can restore your smile.
Wisdom Tooth Extractions: Kwon offers wisdom tooth consultations for teens and adults. If your wisdom teeth are predicted to cause complications or have already created a problem, Dr. Kwon provides wisdom tooth extractions.
Same-Day Dentistry: Kwon Dental believes dental care should be accessible and convenient. We offer same-day dentistry services with emergency dental care and CEREC technology for same-day crowns.
Advanced Services: In addition to general, restorative, and cosmetic dentistry, Dr. Kwon is trained for advanced dentistry as well, including periodontal therapy and emergency dentistry.
Benefit from the Best
If you are looking for a new dentist, choose a dentist who truly cares about his patients. Contact Kwon Dental in Northwest Dallas today to schedule an appointment.
No Comments »
No comments yet.
RSS feed for comments on this post.
Leave a comment