December 27, 2016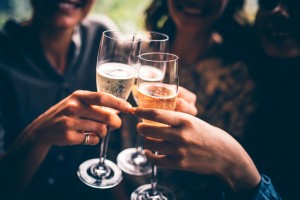 With 2017 around the corner, it's time to think about what you want to accomplish next year! Did you know that a beautiful smile could give you the confidence to meet your goals? Whether your smile just needs a boost or major repairs, cosmetic dentistry offers many options to deliver the smile you've always dreamed of and Dr. Kwon, your Northwest Dallas cosmetic dentist can help!
Invisalign and Clear Correct
For patients living with crooked or misaligned teeth, it's always on your mind, and it takes a toll on your confidence. Invisalign and Clear Correct both utilize clear plastic aligners to straighten teeth instead of the traditional metal brackets and wires. Dr. Kwon is a certified provider of both of these systems and he can help determine if they're right for your needs and which system will best suit you. Don't live with misaligned teeth any longer! Get the confidence you deserve with Invisalign in Northwest Dallas.
Teeth Whitening
One of the most effective ways to give your smile an upgrade is to whiten your teeth. Kwon Dental offers effective in-office teeth whitening in Northwest Dallas that delivers immediate results after one short appointment at our office. We'll apply a protective barrier around your gum tissue before applying a high strength gel. After teeth whitening in Northwest Dallas, you'll leave our office the same day with noticeable results and a smile you'll be proud to share with the world!
Porcelain Veneers
Best described as thin layers of porcelain that fit over your tooth, porcelain veneers are ideal for restoring a number of troublesome dental issues such as:
Chipping, wear, and fractures
Stains and discoloration
Misshapen teeth
Gaps, spacing, and size discrepancies between teeth
Misaligned teeth
Dr. Kwon, your dentist in Northwest Dallas, will bond the veneers directly to your teeth, which adds strength and longevity. Veneers can be used to repair one or two teeth, or completely enhance an entire smile. They're also stain resistant, which means they don't discolor at the rate your natural teeth do and you won't have to whiten them.
Contact Kwon Dental
Dr. Kwon combines both advanced training and artistry to create dream smiles with cosmetic dental treatments. Extensive training sets him apart from a general dentist and allows him to achieve the results patients desire for their teeth. He can restore both beauty and function to your smile by creating a personalized treatment plan based on your specific needs.
Want to learn more about cosmetic dentistry? Contact Kwon Dental today!
No Comments »
No comments yet.
RSS feed for comments on this post.
Leave a comment