March 20, 2017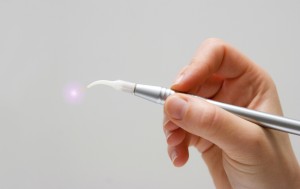 It's 2017, and we've been in the 21st century for a while – so why would you see a dentist who still uses the same dental technology from 1985? If you're searching for a dentist in Northwest Dallas who offers innovative procedures like CEREC same-day crowns, soft tissue lasers, intra-oral cameras, and 3D imaging, Kwon Dental is the practice for you. We utilize the safest, most revolutionary techniques that not only improve the oral health of our patients, and also save them time in the process. Find out more about our advanced methods in this post.
What Is CEREC?
CEREC is a revolutionary technology that provides a long-lasting porcelain dental crown in one office visit. CEREC stands for Chairside Economical Restoration of Esthetic Ceramics (also known as CE-ramic REC-onstruction).
When you see Dr. Kwon, he'll use a digital camera to take a detailed picture of your mouth and the tooth that needs repaired. Then, an advanced computer software will convert that picture into the dental crown that's right for you. At that point, you'll have your tooth prepared to make it ready for the placement of the CEREC crown. Lastly, an in-office milling unit will create your perfectly designed crown from a single block of porcelain – all right there in Dr. Kwon's office, in the very same appointment.
Sound too good to be true? See for yourself and watch this quick video on CEREC for yourself.
What Is A Soft Tissue Laser?
We use the BioLase soft tissue laser to reduce the bleeding and discomfort that can commonly occur with some procedures like cosmetic gum recontouring, and scaling and root planning for gum disease. Traditionally, when using a scalpel and stiches to address problematic gum tissue, the recovery was lengthy and highly uncomfortable. This laser treatment allows Dr. Kwon to be remarkably specific when treating the gums, making recovery pleasant and fast.
What Are Intra-Oral Cameras Used For?
A picture is worth a thousand words – rather than just describing the problems Dr. Kwon finds when he examines your mouth, these cameras take a picture of the issues so you can see exactly what we see. These pictures make a big impact and are key in increasing oral health issues that are better believed when seen.
What Is 3D Imaging?
This state-of-the-art technology helps our team give you the perfect smile you deserve. With a scan that takes just a couple of seconds, the Sirona GALILEOS® 3D Imaging system creates a complete, high-definition, 3D image of your smile. Since it's important to have the full picture when creating the smile that's right for you, there's no better way than to see the important details than with this digital asset.
So, if you're ready for dental treatment that's actually from this century, schedule your appointment with Dr. Kwon at Kwon Dental today – we'll keep your smile beautiful!
Comments Off

on Your Dentist In Northwest Dallas Uses The Most Innovative Technology
No Comments
No comments yet.
RSS feed for comments on this post.
Sorry, the comment form is closed at this time.