April 28, 2017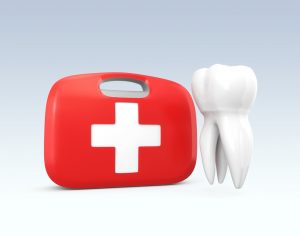 Last week, you started feeling a familiar ache in that one problem tooth you have in the back of your mouth. Since you're accustomed to this intermittent pain, you didn't think anything of it. You went about your normal routine of brushing and flossing, just like you normally would. But the discomfort isn't getting any better. In fact, when you look in the mirror this morning, you notice some swelling in your mouth, and the glands in your neck are sore, too. This is clearly more than just a simple toothache. What should you do? Who can help? When you reach out to the team at Kwon Dental, the superior emergency dentist in Northwest Dallas, they're able to treat you the same day and save your smile.
What Should I Do In A Dental Emergency?
Dr. Hodong Kwon is one of the most respected dentists in Northwest Dallas, and he knows that dental emergencies can be stressful. If you find yourself in an urgent smile situation, stay calm and reach out to us at (469) 804-5911. Follow the tips below for dental first aid that you can implement until you can make it to our office.
What Dental First Aid Tips Should I Know?
These are some of the most common dental emergencies, and you should follow the steps below if any of these arise:
Knocked-Out Tooth – Pick the tooth up by the crown (the part you chew with) and rinse it off with water, being careful not to disturb the tooth root. Then, place the tooth back in the socket. If you're unable to replace the tooth, put it in a glass of milk – regardless, call us immediately.
Toothache – Although toothaches can seem like they're no big deal, they can easily lead to complicated health issues. If you're experiencing pain, make sure nothing is lodged between your teeth and floss gently in the area. Then, rinse with warm salt water. Seek treatment as soon as possible because oral infections can spread easily and become serious quickly.
Cracks/Breaks– Collect any broken, chipped or cracked pieces and store them in a glass of milk. Then, contact our office immediately. Do not attempt to use OTC dental cement to fix the problem yourself – this requires professional care and OTC fixes can further complicate proper treatment.
Soft-Tissue Injuries – If you cut or tear your lips, cheeks, or tongue, rinse with warm salt water. Then, apply pressure by using a piece of sterile gauze that's been moistened in the salt water to the area, or use a wet tea bag instead.
When Should I Go To The ER?
Since most emergency rooms and hospitals don't have dentists on staff, they are usually unable to help in dental emergencies because only dentists can perform dentistry. However, if you have any of the problems below, go to the nearest ER:
Prolonged Bleeding – Trauma to the soft tissues of the face can be alarming due to the amount of blood involved, but this should stop in 15-20 minutes with applied pressure. If bleeding continues past this point, or does not stop with pressure, go to the hospital right away.
Jaw Injury – If you have a fall or are in an accident and experiencing jaw pain, go to the ER immediately. But, be sure to follow up with us if you still have pain and swelling after you're treated at the hospital. Often, the ER staff can overlook a broken jaw, but we can help.
Now that you know what dental first aid tips you can use when accidents happen, schedule your appointment today to get to know the team at Kwon Dental and prevent dental emergencies with regular exams and cleanings.
Comments Off

on First Aid Tips From Your Emergency Dentist In Northwest Dallas
No Comments
No comments yet.
RSS feed for comments on this post.
Sorry, the comment form is closed at this time.