August 18, 2017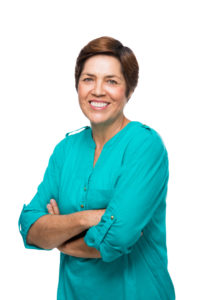 When it comes to avoiding the dentist, many people think fear or anxiety are the leading reasons patients skip their dental appointments. Actually, it's money. Most people who don't receive regular dental care or invest in restorative dentistry when needed forego these services because they're afraid the cost of treatment will be more than they can afford. It's important to plan for the cost of treatment, but hopefully, the cost of care won't deter you from receiving the treatments you need. A good dentist will maximize insurance coverage and work with you to find financing options to put even the most advanced treatments within reach.
Dental Implants are some of the costliest and most time consuming dentistry services, but for many patients, the benefits that result from this unique tooth replacement option far outweighs the costs. If you're considering dental implant supported tooth replacements, this blog will help you understand and prepare for the cost of treatment.

Cost of the Dental Implant Posts
The cost of dental implant restoration, like the process itself, is two-fold. The first part of dental implant tooth replacement is the surgical insertion of the implant posts. The cost of high quality titanium posts and the surgical procedure to place them is between $1000 and $3000. There are many factors that determine cost of the implants and surgical placements. The size of the implant, difficulty of placement, and anesthesia all come into play.
Price of the Restoration
Once the implant has fused with the jawbone, you'll need to return so the dentist can attach your restoration. A single tooth restoration costs between $500 and $3000. More advanced restorations are increasingly costly, and some patients can pay as much as $30,000 for a high quality implant-retained denture.
Saving Money for Consistent-One-Office Care
Receiving all of your treatment from one team makes the cost of care more affordable. There is consistent pricing across the process and no need to double up on consultation visits or diagnostic scans. Using the same team also ensures your dental insurance coverage is maximized. It's important to keep in mind that you will not likely need to pay for more than a small percentage of the cost of dental implants after dental insurance is processed.
About Kwon Dental
The Kwon Dental team specializes in complex dentistry services. This includes the complete dental implant placement and restoration process. Under one roof, the caring Dallas dentist and team you trust can fully restore the most damaged smiles. If you'd like to find out more about dental implants, insurance coverage, or other services at Kwon Dental, call our team today. Come back to read our blog each month to stay up to date on all the latest dental services and community events.
Comments Off

on 2017 Dental Implant Costs
No Comments
No comments yet.
RSS feed for comments on this post.
Sorry, the comment form is closed at this time.