December 21, 2017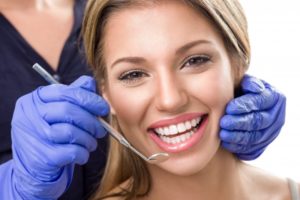 With the end of the year approaching, you have to be writing some of your resolutions for 2018 down. Is one of them to have a healthier, better smile? If so, you definitely need the help of a dental insurance—or helpful office—to assist you in the journey to improved oral health.
IN this week's blog post, your dentist in Northwest Dallas will be exploring different types of insurance and a new option for patient's that don't have dental insurance: our new in-house dental plan.
 Two Types of Dental Insurance Plans: HMO and PPO
HMO Dental Insurance Plans
In this plan, all dental care is provided by the dental professionals who are part of your dental insurance's network. When you become a member of an HMO plan, you choose your primary dental service provider to plan and perform your dental care.
Whenever you need dental service, your first visit should be with your primary dentist. You won't have to worry about always filling out a bunch of paperwork. Plus, if you need specialized dental services, your primary dentist can refer you to someone who is within your network.
PPO Dental Insurance Plans
If you're a part of a PPO dental insurance plan, you can choose to get care from providers whether or not they are part of your insurance's network. You also don't have to choose a primary care provider or request for referrals if you need to see a specialist. Just be aware that working out of network may cost you more money. The main difference is that you don't have to pay the full cost of the service, just a larger percentage of it.
What If You Don't Have Insurance?
If you want a healthy smile, but can't afford a full dental insurance plan, you can rely on an in-house dental plan like our Wellness Savings Plan. Here are some of the details:
For a reasonable payment of $239 for the year, you can receive a comprehensive dental exam, x-rays, and 2 professional cleanings. Plus, you will receive 20-30% discount on select services that your dentist may recommend to optimize your oral health.
Even if you want a specialized service to straighten your teeth like the Invisalign treatment, you can receive up to $500 off your entire treatment! There are many advantages that come with committing to one office for your complete dental care, even when you don't have insurance coverage.
Feel free to call our office to get more information about how you can use our Wellness Savings Plan.
---
About Our Office
Here at Kwon Dental, our office goes above and beyond to provide excellent dental care for everyone. Whether you have dental coverage or not, we're here to help you achieve your brightest, cleanest smile! Learn more about how we can help you by scheduling an appointment to meet with Dr. Kwon himself.
Comments Off

on You Can See a Dentist in Northwest Dallas with No Insurance!
No Comments
No comments yet.
RSS feed for comments on this post.
Sorry, the comment form is closed at this time.