March 12, 2018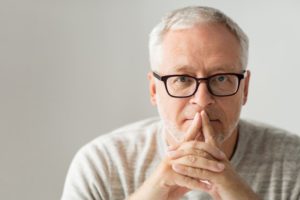 Dental implants have an average success rate of 95 percent when placed by a dentist who knows what they're doing. When getting dental implants in Northwest Dallas, you can guarantee that your dentist has the training and expertise to make your treatment successful. However, sometimes even proper placement can't stop a failure from occurring.
Today, we'll be discussing the most common causes of implant failure and what you need to do to prevent it.
What are the Main Causes of Dental Implant Failure?
There are many reasons a dental implant can fail. The most common reasons that dental implants failure include:
Infection and bone loss
Failed integration
While implant failure can be separated into early-stage and late-stage, late-stage failures are more common because problems are more likely to appear after the area has already healed. For example, an infection can appear around the implant and in the gum tissue if the patient fails to take proper care of their implant. This infection, known as perio-implantitis, can eventually lead to bone loss. If you notice your implant becoming loose or painful, contact your dentist right away.
Another common cause of dental implant failure is failed integration. When implants are placed, the titanium post is designed to integrate with your existing bone. Normally this works quite well thanks to the implant's biocompatibility, but sometimes it fails to integrate properly. This is typically caused by decreased bone density or from dental trauma after the implant was placed (i.e. a bad fall or blow to the face.)
What Does Treatment for Failed Implants Entail?
A failed dental implant requires immediate attention. A loose implant is not normal; it should not have any give like natural teeth do. If peri-implantitis is present, solving your issue may be as simple as removing the infected gum tissue and discussing future steps to prevent it from reappearing.
In the case of low bone density, your dentist will offer a bone graft to add additional bone to your jaw. This allows the implant area to stimulate new bone growth and help your jawbone support the implant.
How Do I Prevent My Implants from Failing?
The best way to prevent your dental implants in Northwest Dallas from failing is to practice a strict oral care regimen. Implants don't need any special care compared to natural teeth, so by brushing your teeth twice a day with a fluoride toothpaste, flossing daily, and seeing your dentist every six months, your implants should last you a lifetime.
When flossing, make sure to pay more attention to the implant itself. You don't want to let food particles gather around the implant; this creates a haven for bacteria to multiply.
Are you considering dental implants? Schedule a free consultation with your dentist today to learn more!
About the Author
Dr. Hodong Kwon is a member of the American Academy of Implant Dentistry, so you know you're in good hands when you pursue dental implants from him. His advanced training in implant dentistry and expertise in implant placement ensure that your treatment will go right the first time. To learn more about dental implants and his practice, contact him at (214) 350-8608 or visit his website.
Comments Off

on How Your Dental Implants in Northwest Dallas Can Fail Without Care
No Comments
No comments yet.
RSS feed for comments on this post.
Sorry, the comment form is closed at this time.