September 4, 2018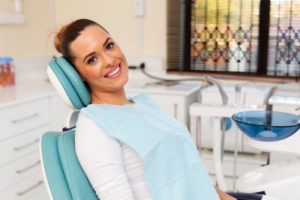 Have you put off getting that dental filling that your dentist in Dallas told you about a few months ago? Is it time to have that sensitive tooth examined and treated? Maybe you haven't yet scheduled one or both of your preventive appointments? If you have any dental work that you've been waiting on, now is the perfect time to schedule your treatment because you can utilize your dental benefits before they run out at the end of the year. Here's what you should know.
How Dental Insurance Works
Most typical dental plans run on a calendar year, which means that benefits start in January and end in December. Your plan may have a maximum amount of dollars it will pay during your benefit year that usually ranges from $1000 to $2000. Unfortunately, those dollars don't roll over into next year's benefits, so if you don't use them, you'll lose them. That makes fall the perfect time of year to utilize those unused benefit dollars!
What Does Dental Insurance Cover?
Because dental insurance is focused on prevention, your plan will typically cover most, if not all of the cost of your six month cleaning and checkups. This is an excellent benefit to take advantage of because these appointments help you to avoid bigger and more costly dental issues such as tooth decay and gum disease, especially since there is little out-of-pocket cost for you.
Minor restorative work such as a dental filling is usually covered at 70% or 80%, while major dental work like a crown or bridge is covered at around 50%. Dental insurance is an excellent tool that you want to take advantage of to help defray your out-of-pocket costs on treatment.
If you have questions about the treatment you need or maximizing your dental insurance before the end of the year, be sure to give your dentist in Dallas a call today.
About Kwon Dental
Dr. Hodong Kwon offers comfortable and comprehensive dental care to patients in Dallas, TX.
In order to make high quality dentistry accessible to more patients, Dr. Kwon is in network with Delta Dental, MetLife, Cigna, and United Healthcare insurance plans. Working with a dentist in your network gives you the highest benefit from your dental insurance.
If you would like to contact Kwon Dental to learn more about what we offer, Dr. Kwon can be reached by calling 214-350-8608 or through his website.
Comments Off

on Your Dentist in Dallas Reveals the Secret to Maximizing Your Dental Insurance
No Comments
No comments yet.
RSS feed for comments on this post.
Sorry, the comment form is closed at this time.