February 10, 2019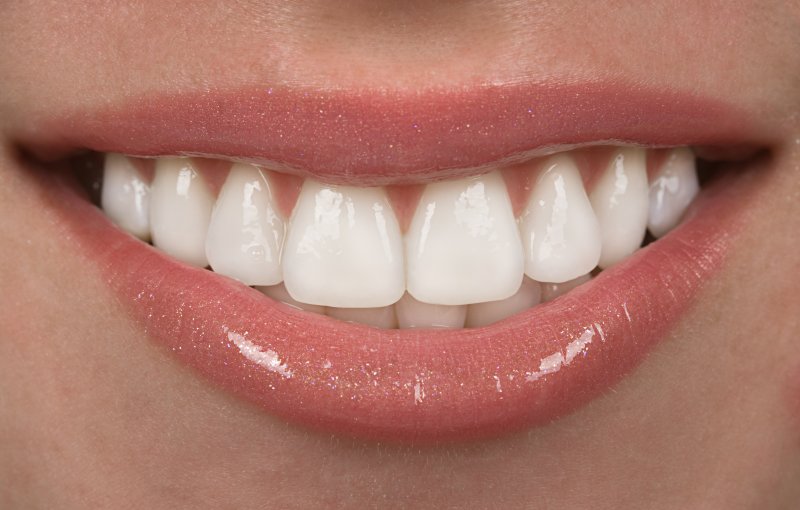 When you meet a new person, studies show one of the first physical attributes they'll notice is the way your teeth look. Therefore, if you have smile woes, they could leave you feeling less confident and unsure of yourself. You want to make changes, but you're not keen on the idea of wearing braces. Is there an alternative? Read on to learn about the wondrous benefits of porcelain veneers!
What's the Purpose of Porcelain Veneers?
Thin, wafer-like shells that are made from dental-grade ceramics, porcelain veneers are designed to fit directly over the teeth in the smile zone. Their purpose is to provide a remedy for troublesome teeth stains, gaps, misalignment and mild cases of crookedness.
While veneers aren't designed to correct bite woes, they do an excellent job of masking them, leaving you with a smile that looks brand-new.
How the Placement Process Works
The placement of porcelain veneers usually takes two visits to complete. Here are the normal steps of the procedure:
A thin layer of enamel is removed to provide room for the veneers to fit properly.
This will allow the cosmetic dentist to take bite impressions that will be used to develop a customized set of veneers.
The treatment plan is then sent to an in-network lab that will fabricate the final set.
While you wait for the permanent fixtures to arrive, you'll be fitted with a temporary set of veneers to ensure your teeth aren't damaged in the interim.
Once the veneers are ready, you'll visit your cosmetic dentist to have them bonded into their proper position.
While there, the cosmetic dentist will also make any final adjustments if needed, which could include shading the veneers to better fit the color of your teeth. At this time, the veneers may also be slightly shaped to fit better into your smile line.
Are You Eligible for Porcelain Veneers?
To determine whether porcelain veneers are the right choice to meet your smile desires, you'll need to visit your cosmetic dentist for a consultation. While there, the professional will examine your oral health to make sure your new fixtures won't be compromised by any festering bacteria growth.
The cosmetic dentist will also assess the condition of your bite to make sure your imperfections can be addressed with the porcelain veneers method. The ultimate goal is for you to receive the cosmetic dental care you need in the most effective and safest manner possible.
With help from your dentist, your desire for smile perfection can be realized!
About the Author
Dr. Hodong Kwon is a graduate of the State University of New York at Buffalo School of Dental Medicine. While completing his Advanced Education in General Dentistry residency, he was able to receive training in cosmetic dentistry, which allows him to provide the comprehensive care his patients desire. A member of the Academy of General Dentistry, the Dallas County Dental Society and other professional organizations, Dr. Kwon revamps smiles with porcelain veneers at Kwon Dental. He can be reached for more information through his website.
Comments Off

on Unhappy with Your Smile? Here's How Porcelain Veneers Can Help!
No Comments
No comments yet.
RSS feed for comments on this post.
Sorry, the comment form is closed at this time.